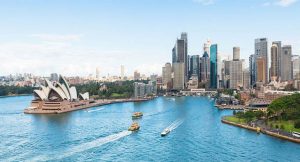 Australia offers a diverse range of study options for international students, with more than 1,200 institutions and over 22,000 courses to choose from.
In Australia every course offered in a university has CRICOS Code which is given by Australian Government reflecting that the education system is fully controlled by the Government in Australia. There is no formal ranking of universities.Thus students from all around the world have long made Australia their education destination.
While overseas study is expensive, Australia is more affordable than most other destinations and offers a high standard of quality education, excellent living condition and a tolerant multicultural society. Australia's Higher Education Institutions rank among the world's best and the quality of education they offer is correspondingly high.
Higher education in Australia provides value for money by offering shorter and more intensive courses, they quickly incorporate latest innovations in science & technology, modern trends in marketing & management in their diploma/degree programs, hence Australian education is more practical and responsive to the needs of Trade & Industry.